CR008 Doubtingthomas - The Changes EP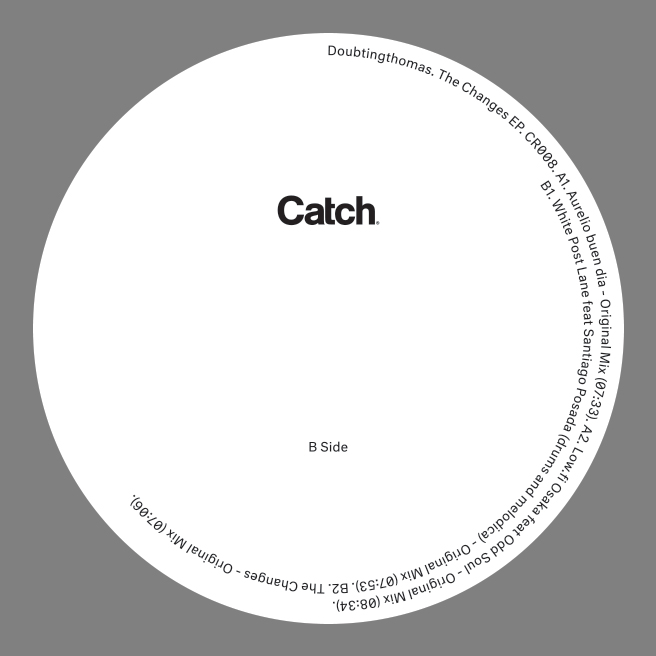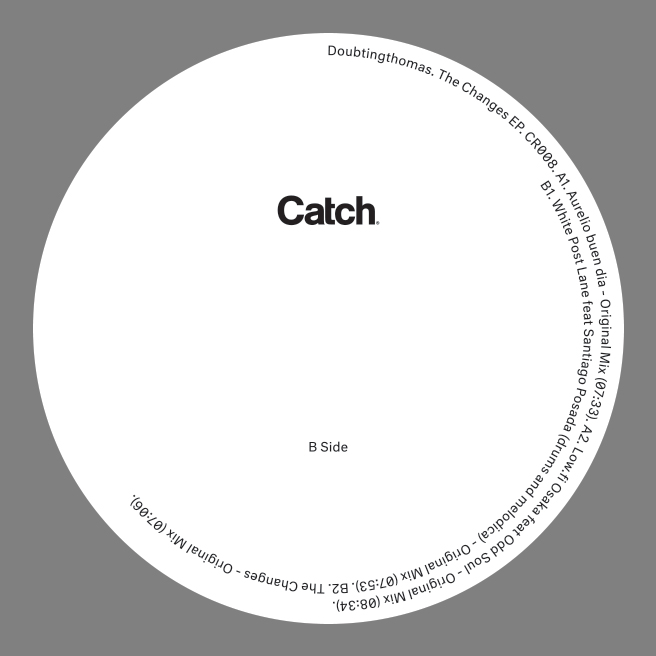 CR008 Doubtingthomas - The Changes EP
Opener Aurelio Buen Dia is a seductive and captivating track with rich little details marbling a deep rooted drum line.
The expansive chords add a sense of scale and colour, pained vocals heighten the tender mood and the overall result is a musical, enchanting sound that is full of charm.

Next up, Low.fi Osaka feat Odd Soul is a perfectly reduced brew of minimal beats and synthetic textures overlayed with some sombre and beautifully melancholic piano chords that really encapsulate the feel of the track.

Then comes White Post Lane Feat Santiago Posada (Drums & Melodica), a more spaced out and intoxicatingly lazy beat with sonorous chords and tumbling drums.

Random hits and freaky little sounds add intrigue as it progresses, slowly but surely.
The Changes has rich trumpet lines, akin to late night Jazz floating above downbeat drums delivering a thoroughly heart broken affair for the dead of night that slow emerges into another lush groove.
This is expressive, individual and truly passionate music that will deliver a unique experience when it comes to electronic music.